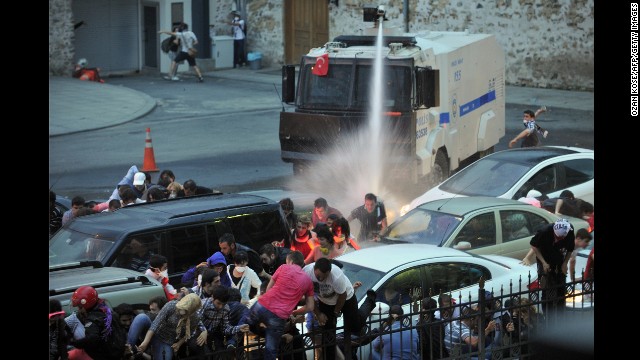 The protests in Turkey have prompted Syria, which is mired in a bloody civil war, to issue an advisory to its citizens not to travel there.
''The Foreign and Expatriates Ministry advises the Syrian citizens against traveling to Turkey during this period for fear for their safety, due to the security conditions in some Turkish cities that have deteriorated over the past days and the violence practiced by Erdogan's government against peaceful protesters," a statement from the ministry said, referring to Turkish Prime Minister Recep Tayyip Erdogan.
Turkey and Syria are neighbors and one-time allies.
http://edition.cnn.com/2013/06/03/world/meast/syria-turkey-travel-warning/index.html?hpt=hp_t2