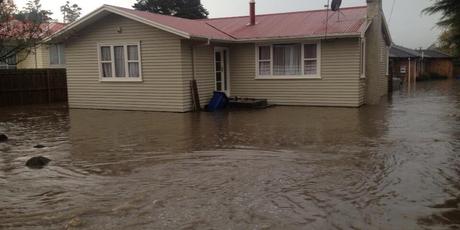 Northern communications shift manager Jaron Phillips said the service was called to flooded homes or garages in Glen Eden, Stanmore Bay, Mt Roskill, and Massey.
Flooding was also reported at the Green Bay New World supermarket.
Police said the flooding did not cause any problems on the roads.
Acting Civil Defence Controller Bryan Cartelle said anyone who returned home this evening to find their home flooded, should call the Auckland Council call centre on 09 3010101 to report the flood. The Council will arrange a site visit and assistance as needed.
http://www.nzherald.co.nz/nz/news/article.cfm?c_id=1&objectid=10888333