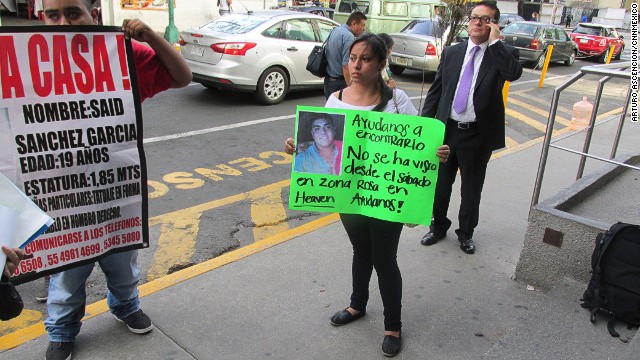 They went missing in broad daylight -- forced into a van at gunpoint. Eleven young people, one only 16 years old, just vanished from Mexico City's popular Zona Rosa entertainment district. That's what their relatives say as they pressure officials to do more to help them.
It's a mystery that's hit hard in Mexico City, a metropolis considered relatively safe from the violence that torments other areas.
But police say there is just no evidence that anything actually happened.
Not all of the 11 people said to be involved knew each other, but most of them hail from the Tepito neighborhood, a place known for its rough character. That alone has added spice to an already sensational story, leading to speculation of whether gangs could be somehow involved.
http://edition.cnn.com/2013/06/04/world/americas/mexico-missing-mystery/index.html?hpt=hp_t3