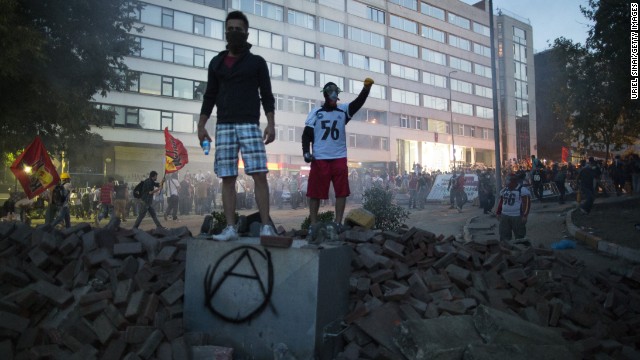 Taksim Square is Istanbul's equivalent to Cairo's Tahrir Square or London's Trafalgar Square and it is now the epicenter of demonstrations triggered by construction plans for a shopping center in one of the city's few remaining green spaces.
What was initially a small sit-in has morphed into a major series of protests due to -- in the words of Turkish Prime Minister Recep Tayyip Erdogan -- "excessive force" by the police.
These protests reflect, in part, the deep ideological polarization between secular, liberal-minded Turks, and the more religious Turks, representing a quarter and two-thirds of the population respectively based on the 2011 general election results.
Many secular Turks complainthat the Islamist-rooted government is intolerant of criticism and the diversity of lifestyles. So far, Erdogan's robust and muscular stance vis-à-vis the demonstrators has reinforced those perceptions.
http://edition.cnn.com/2013/06/03/opinion/turkey-protests-not-arab-spring/index.html?hpt=hp_c1