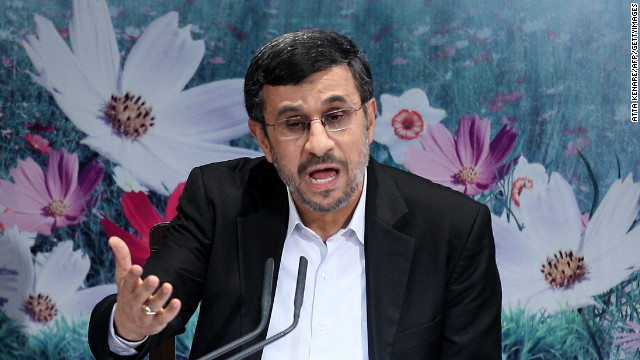 A helicopter carrying Iranian President Mahmoud Ahmadinejad made an emergency landing Sunday after it malfunctioned, state-run Press TV reported.
On board the chopper with the president were several officials who were on their way to inaugurate three road projects.
The Press TV report did not specify the problem the aircraft developed. But it said the pilot landed safely in a mountainous area in the northern part of the country.
http://edition.cnn.com/2013/06/02/world/meast/iran-president-emergency-landing/index.html?hpt=hp_t3