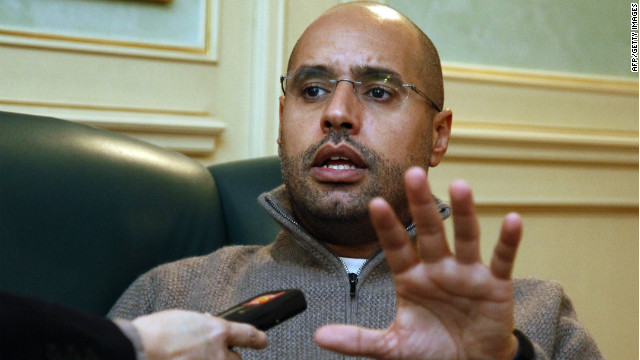 The battle continues over which court should try the son of deceased Libyan dictator Moammar Gadhafi.
In the latest sign of a growing divide, the International Criminal Court on Friday rejected Libya's bid to try Saif al-Islam Gadhafi and asked the nation to hand him over.
Libya has consistently challenged the ICC's demand to try Gadhafi, saying the Hague-based court does not have jurisdiction in the case.
http://edition.cnn.com/2013/06/01/world/libya-gadhafi-ruling/index.html?hpt=hp_t4