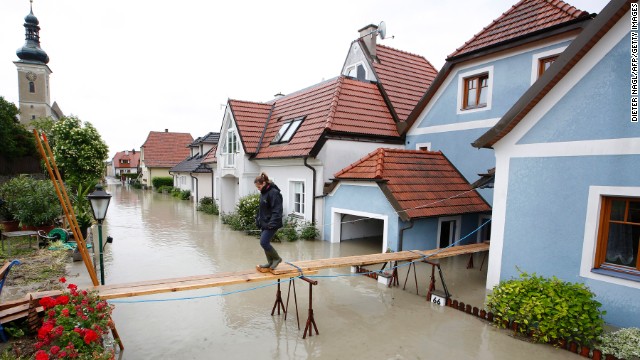 Rising rivers menaced swaths of Germany, the Czech Republic and Austria Tuesday, as floodwaters inundated historic cities and forced mass evacuations of low-lying areas.
The floods are feared to be the worst since 2002, when parts of Germany and the Czech Republic were devastated and communities in Austria, Slovakia, Russia and Romania were affected.
Seven deaths have been reported in the Czech Republic, while southern and eastern areas of Germany, including Bavaria and Saxony, are also badly impacted by recent heavy rains.
http://edition.cnn.com/2013/06/04/world/europe/europe-flood/index.html?hpt=hp_t3