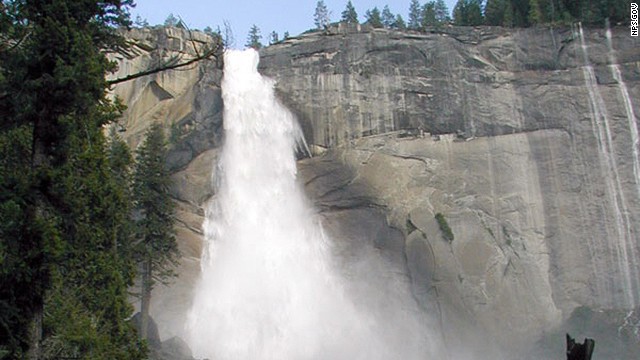 Park rangers will resume their search Monday for a teenage swimmer who was swept over a nearly 600-foot waterfall in California's Yosemite National Park over the weekend.
Aleh Kalman had been swimming about 150 feet from the edge of the Nevada Fall on Saturday afternoon when he was caught up in the swift current of the Merced River, the National Park Service reported. The 19-year-old Sacramento resident had gone to the park with a church group, the park service said.
"We believe it's impossible to survive a fall like that," park spokeswoman Kari Cobb said.
http://edition.cnn.com/2013/06/02/us/california-yosemite-search/index.html?hpt=hp_t3