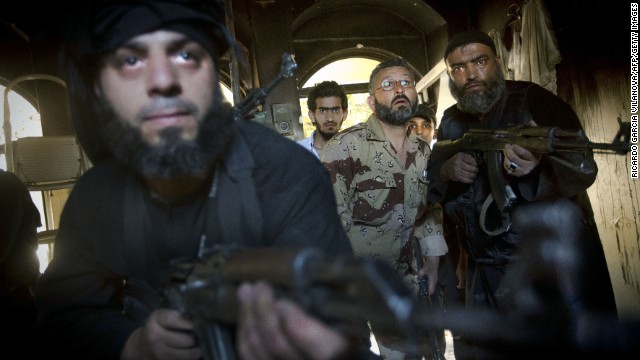 Syria is already awash with weapons. For many living there, conflict has become a sad fact of life and a heartbreaking phone call to hear the news of the death of a loved one to violence is all too common.
For more than two years, Syrians have watched as their country has tumbled into a state of bloody civil war. As the fighting has engulfed towns and cities across the country, an estimated 80,000 people have been killed, and more than twice as many have been injured. At least 1.5 million people, many wearing just the clothes on their back, have fled and sought refuge in neighboring countries, according to the United Nations.
Monday's decision by the European Union to lift the arms embargo on Syria could have devastating humanitarian consequences if it leads to any EU member sending arms or ammunition. Thankfully, no EU government has actually said it will do so for now. If it did, it would be far more likely to encourage an escalation of the violence, rather than do anything to end this brutal conflict.
http://edition.cnn.com/2013/05/30/opinion/syria-arms-embargo-oxfam/index.html?hpt=hp_c5