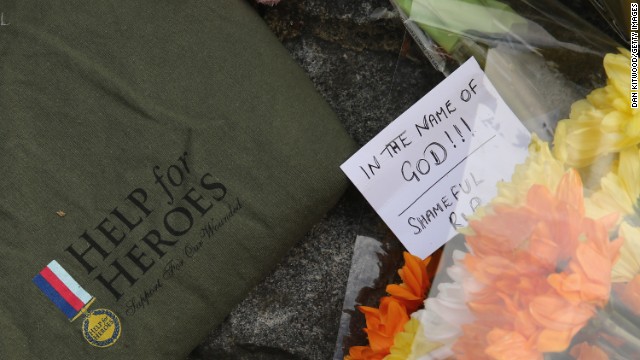 We don't yet know all the details surrounding Wednesday's killing in London. But the fact is we have seen this type of attack before, and even before one of the suspects started ranting to passers-by, we had a pretty good idea what to expect. This killing of a young British soldier was not an act of insanity. It was part of a pattern that has struck in many parts of the world before. This was the product of extreme Islamist radicalism we have all come to recognize.
Some will rush to blame Muslims or Islam for what happened, but it's important to be clear and not to mince words.
Islam is not the enemy. Muslims are not the enemy. Terrorism is not the enemy.
The enemy is the radical Islamist ideology that justifies any atrocity committed for political motives. The enemies are the people who promote this dogma and encourage others to engage in actions that offend and assault our humanity -- and theirs.
http://edition.cnn.com/2013/05/23/opinion/ghitis-ideology-hacking-death/index.html?hpt=hp_c1