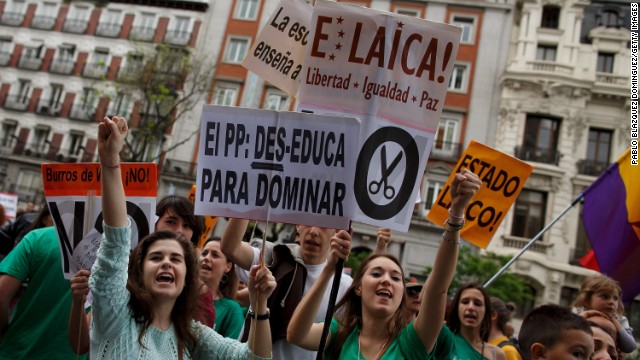 The "failed" policies of austerity must be rejected and focus instead turn to job creation, international union representatives said during a meeting of global leaders in Paris Tuesday.
Members of the International Trade Union Confederation, speaking at the Organisation for Economic and Cooperation and Development (OECD) Forum, said the world needed to shift its focus as harsh austerity measures had been unable to pull troubled nations such as those in the eurozone out of recession.
Richard Trumka, of the AFL-CIO union in the U.S., said austerity had "totally and utterly failed," destroying millions of jobs, driving economies into recession and choking recovery.
http://edition.cnn.com/2013/05/28/business/oecd-austerity-investment-trade/index.html?hpt=hp_t3