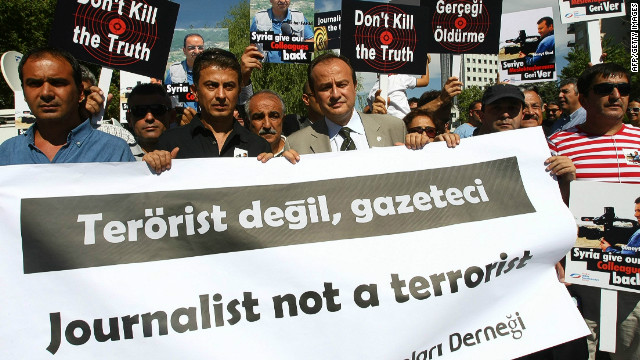 A Turkish-Armenian blogger vowed to appeal a day after an Istanbul court sentenced him to more than a year in prison for blasphemy.
In a phone interview with CNN, Sevan Nisanyan accused Turkey's Islamic-rooted government of politically persecuting him.
"When I attacked the Islamist establishment they felt I overstepped my boundaries," said Nisanyan, who is a member of Turkey's tiny Armenian ethnic minority. "Here I am an Armenian doing something no Armenian has done in a Muslim country. This is really the height of boldness, of impudence. This is something you are not supposed to do."
http://edition.cnn.com/2013/05/23/world/meast/turkey-blasphemy-sentence/index.html?hpt=hp_t3