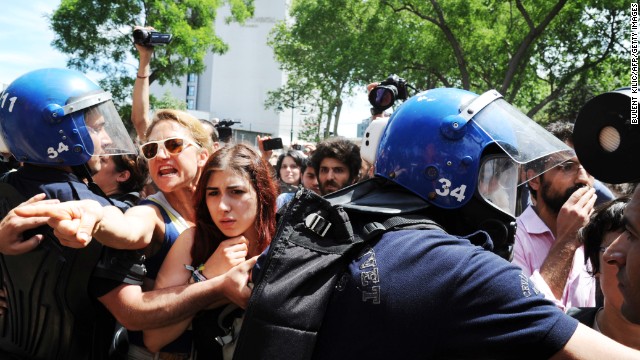 Despite repeated police efforts to disperse them, thousands held a sit-in for a third consecutive night in the city's main commercial district to protest a government-backed shopping center project.
Police deployed tear gas earlier Thursday at Taksim Gezi Park. They also removed tents and sleeping bags used by protesters, who are trying to prevent bulldozers from entering the park to take down trees.
Demonstrators disapprove of plans to rebuild old Ottoman barracks and create a shopping arcade.
http://edition.cnn.com/2013/05/30/world/meast/istanbul-protests/index.html?hpt=hp_t3