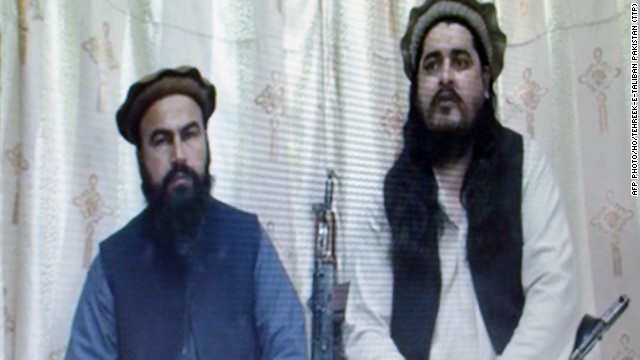 The Pakistani Taliban will avenge the group's No. 2 leader, who was slain Wednesday in a drone strike, and won't listen to government peace initiatives, a spokesman said Thursday.
Ehsanullah Ehsan, the group's spokesman, told CNN the group holds the Pakistani government responsible for the death of Wali-Ur Rehman Mehsud.
Rehman is one of seven people slain when a drone struck a target near the town of Miranshah, according to a local official and an intelligence official. The target is in the North Waziristan district of Pakistan's tribal region -- a rugged area with a significant population of militant groups.
http://edition.cnn.com/2013/05/30/world/meast/pakistan-unrest/index.html?hpt=hp_t3