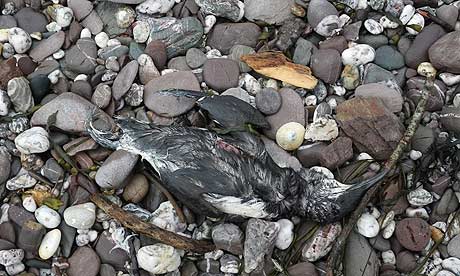 Nearly 3,000 birds have been killed or injured by a chemical spill in the English Channel, conservationists said on Friday.
The RSPB, RSPCA and local wildlife charities described it as one of the worst UK marine pollution incidents in decades and said it was more devastating than the MSC Napoli disaster six years ago.
About 20 species have washed up covered in a sticky substance on beaches across the south coast of England since February.
http://www.guardian.co.uk/environment/2013/may/03/birds-die-chemical-spill