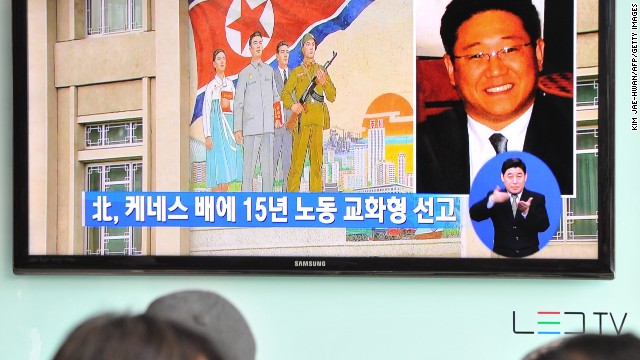 North Korea for the first time publicly specified the "hostile acts" that landed Kenneth Bae a 15-year sentence at a labor camp.
The Korean-American tour operator set up anti-North Korean bases in China and distributed anti-regime literature, a spokesman for the North Korean Supreme Court told the state-run KCNA news agency.
"He committed such hostile acts as egging citizens of the DPRK overseas and foreigners on to perpetrate hostile acts to bring down its government while conducting a malignant smear campaign against it," the court said, using the acronym of the country's official name, the Democratic People's Republic of Korea.
http://edition.cnn.com/2013/05/09/world/asia/north-korea-jailed-american/index.html?hpt=hp_t3