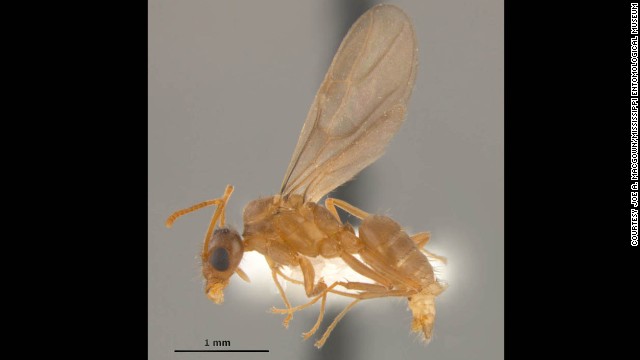 Researchers at the University of Texas are warning that the invasive species from South America has the potential to change the ecological balance in the southeastern United States, largely because the ants can wipe out colonies of what's been widely considered the insect villain of the region, the fire ant.
The crazy ants, officially called "Tawny crazy ants," are omnivores that can take over an area by both killing what's there and starving out what they don't kill, said Ed LeBrun, a research associate with the Texas invasive species research program at the Brackenridge Field Laboratory in the College of Natural Sciences.
"Perhaps the biggest deal is the displacement of the fire ant, which is the 300-pound gorilla in Texas ecosystems these days," LeBrun said in a press release. "The whole system has changed around fire ants. Things that can't tolerate fire ants are gone. Many that can have flourished. New things have come in. Now we are going to go through and whack the fire ants and put something in its place that has a very different biology. There are going to be a lot of changes that come from that."
http://edition.cnn.com/2013/05/17/us/crazy-ants/index.html?hpt=hp_c5