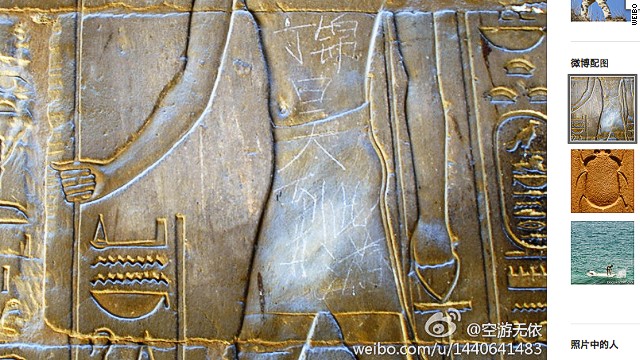 Parents of a 15-year-old Chinese tourist have apologized after the teenager defaced a stone sculpture in an ancient Egyptian temple with graffiti.
The act drew ire in both Egypt and China -- generating a massive online backlash amongst China's unforgiving netizens.
The vandal carved 'Ding Jinhao was here' in Chinese in the 3,500 year old Luxor Temple.
http://edition.cnn.com/2013/05/27/travel/china-egypt/index.html?hpt=hp_c5