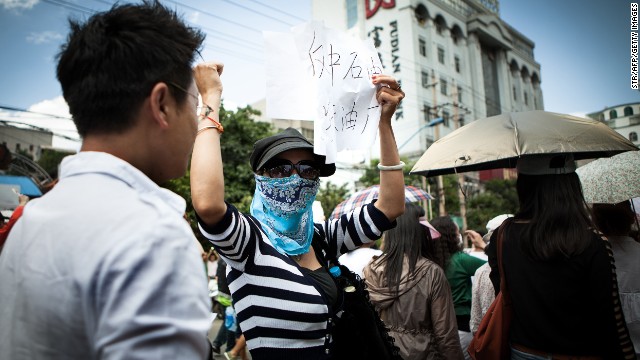 Demonstrators braved a heavy police presence and the threat of arrest by massing Thursday in the streets of Kunming, China, to protest the planned construction of a chemical plant, they said.
"It was mostly a peaceful protest," said an activist who asked to be identified only by his family name, Young. "We were singing the national anthem, shouting 'Get out, refinery!' together."
He added, "We were scattered by the heavy police force in the area. I saw locals scuffling with police, people getting arrested and pulled away."
http://edition.cnn.com/2013/05/16/world/asia/china-protests/index.html?hpt=hp_t3