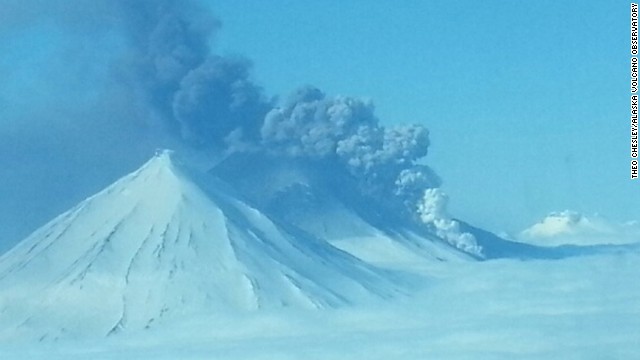 Alaskans and air travelers remained on alert Thursday due to the rumblings of a more than 8,000-foot volcano emitting a "continuous ash, steam and gas cloud" that already extends up to 60 miles away.
The Alaska Volcano Observatory noted Thursday that the Pavlof volcano "continues to erupt," with "fire fountaining" at its summit 8,261 feet above sea level.
A resulting cloud that extends downwind 30 to 60 miles (50 to 100 kilometers) moved southeast on Thursday morning over the Gulf of Alaska. It reaches an altitude of about 20,000 feet above sea level.
http://edition.cnn.com/2013/05/16/us/alaska-volcanoes/index.html?hpt=hp_t3