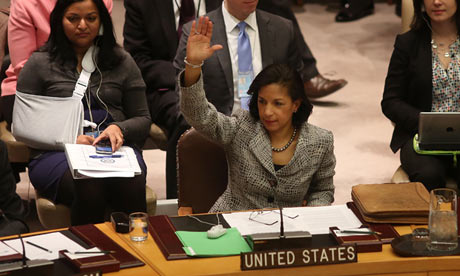 The Obama administration warned of "costly consequences" for North Korea on Thursday, in the wake of Pyongyang's threat to launch a pre-emptive nuclear strike on the US and its recent nuclear test.
Speaking at a Senate hearing, the US State Department's special representative on North Korea said Washington would not engage in negotiations without a "fundamental change in attitude" from the pariah state.
The Senate foreign affairs committee chairman, Robert Menendez, described the threat of a nuclear strike as "absurd and suicidal".
http://www.guardian.co.uk/world/2013/mar/07/north-korea-threat-un-sanctions