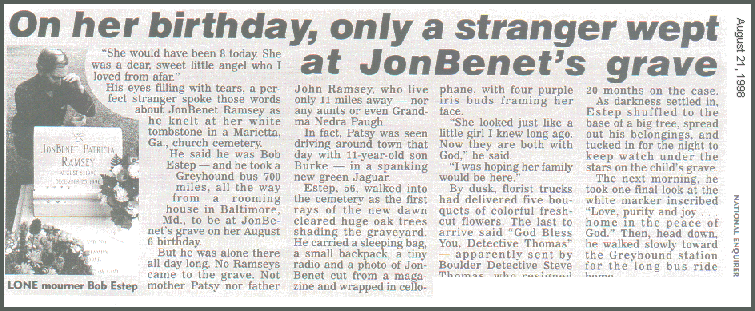 On a brilliantly clear autumn day more than 13 years ago, Boulder District Attorney Alex Hunter stepped to the podium before an anxious media horde to announce that the grand jury investigation into the death of JonBenet Ramsey had come to an end.
"I and my prosecution task force believe we do not have sufficient evidence to warrant a filing of charges against anyone who has been investigated at this time," Hunter told the reporters assembled outside the Boulder County Justice Center on Oct. 13, 1999.
Yet multiple sources, including members of the grand jury, have now confirmed to the Daily Camera what Hunter did not say that day: The grand jury voted to indict both John and Patsy Ramsey on charges of child abuse resulting in death in connection with the events of Christmas night 1996 -- but Hunter refused to sign the indictment, believing he could not prove the case beyond a reasonable doubt.
http://www.dailycamera.com/news/boulder/ci_22446410/boulder-grand-