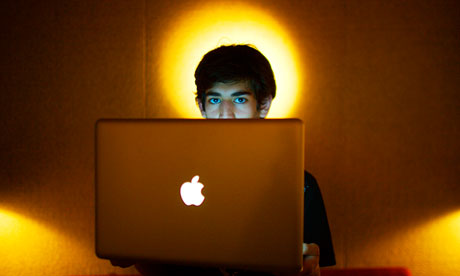 Angry Internet activists mourned Sunday the loss of Aaron Swartz, a US programming prodigy who took his own life at just 26, weeks before he was due to go on trial for alleged computer fraud.
"Aaron did more than almost anyone to make the Internet a thriving ecosystem for open knowledge, and to keep it that way," wrote Peter Eckersley from Electronic Frontier Foundation, a leading advocate for online freedom.
"He refined advocacy for the progressive and open-information movement," said David Moon, program director for Demand Progress, a group Swartz co-founded to combat Internet censorship.
http://www.google.com/hostednews/afp/article/ALeqM5gysj5SCer8kfqJKV6CKAxFjodT7Q?docId=CNG.8b92a73fc2ff2f50a8891280af493a87.3b1