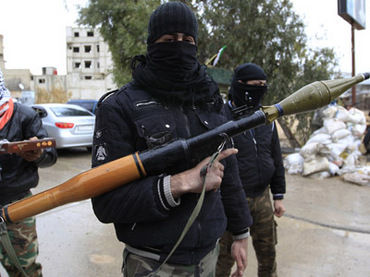 The Obama administration moved Friday to rally Syria's opposition with pledges of $45 million in new non-lethal and humanitarian assistance as the administration and other world leaders lamented the failure of diplomatic efforts to push Syrian President Bashar Assad from power.
Secretary of State Hillary Rodham Clinton said the U.S. would contribute an additional $15 million in non-lethal gear — mostly communications equipment — to the civilian opposition trying to oust Assad as well as $30 million in new humanitarian assistance to help those affected by the continuing violence.
She also delivered a new, stark warning to Iran that it must stop arming and supporting the Assad regime.
"It is no secret that our attempts to move forward at the U.N. Security Council have been blocked repeatedly, but the United States is not waiting," Clinton said as she announced the new aid at a gathering of the Friends of Syria group that she hosted at a New York hotel on the sidelines of the UN General Assembly. She and other foreign ministers from the group met with nine Syrian opposition figures, including several who traveled from Syria to attend Friday's session, to discuss strategy.
Read More