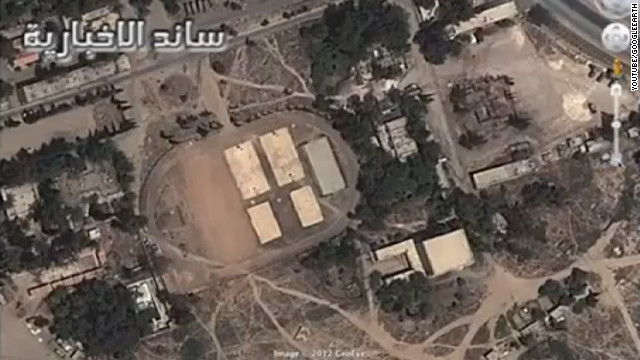 (CNN) -- A series of videos uploaded to YouTube by Syrian activists suggests rebels are beginning to focus on where Bashar al-Assad's regime stores its chemical weapons.
At the same time, a former senior officer in the Syrian Army who says he was chief of staff of chemical warfare has told CNN that Iranian technicians are helping with the regime's research into chemical weapons. He also said they could be easily transferred by the regime to Hezbollah, the Lebanese militia organization that fought a border conflict with Israel in 2006.
The videos were first uploaded in July. Narrators using Google Earth satellite imagery describe in detail several sites where they allege that chemical weapons and missiles are stored or manufactured.
There is no way for CNN to independently verify what the videos purport to show.
Adnan Sillu, a former major general in the Syrian Army, told CNN Friday that moving the weapons would be easy for the regime should they be at risk of falling into the rebels' hands.
Read More