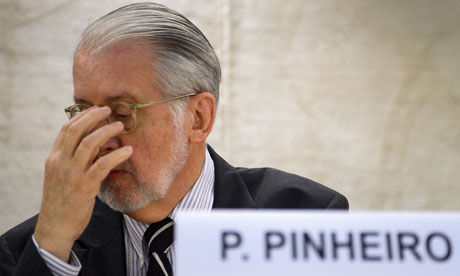 Opposition groups in Syria have been accused of committing war crimes including torture and the summary execution of prisoners, and the UN has been warned of a growing number of human rights violations and the presence of foreign Islamist fighters ranged against the regime of Bashar al-Assad.
Human Rights Watch said it had documented more than a dozen executions by rebels in the northern provinces of Idlib and Aleppo and the coastal region of Latakia. Three opposition leaders who were confronted with evidence of extrajudicial killings said the victims had deserved to die, HRW reported.
The Free Syrian Army, the main armed opposition group, came under pressure from foreign supporters to end abuses after the public execution of 14 members of a clan of pro-regime militiamen in Aleppo in August. It then issued a code of conduct and pledged to respect human rights and humanitarian law.
Read More