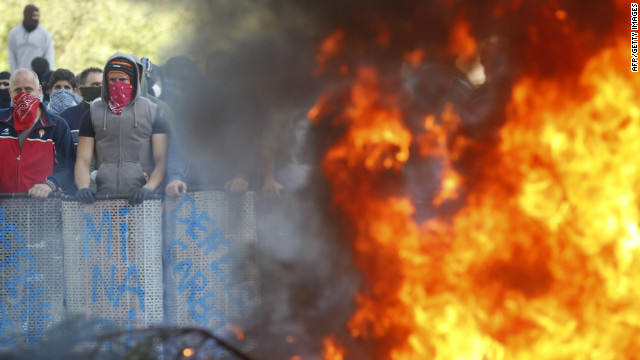 (CNN) -- Spain, a eurozone behemoth, is in the crosshairs of Europe's financial crisis. The country is suffering from soaring borrowing costs, a banking system leaking cash and unemployment rates at devastating levels.
Greece might be risking expulsion from the eurozone but Spain's situation is a focus of concern. If such a major economy were to fail, the repercussions could cause unprecedented havoc across Europe -- and the globe.
On Thursday, Spain will reveal its 2013 budget, which is expected to introduce harsh new austerity measures. Reports have suggested they could match the potential requirements of a full sovereign bailout.
Read More