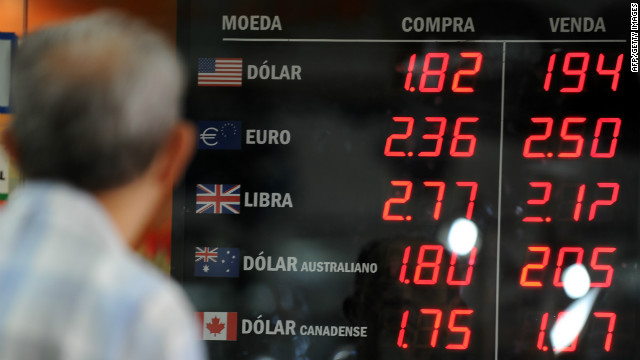 (CNN) -- Fear has crept into the foreign exchange markets: fear of central banks. Currency traders are rapidly shifting assets to countries seen as less likely to try to weaken their currencies, amid concern that the fresh round of US monetary easing could trigger another clash in the "currency wars".
Fund managers are rethinking their portfolios in the belief that "QE3" -- the Federal Reserve's third round of quantitative easing -- will weaken the dollar and trigger sharp gains in emerging market currencies. Such moves would cause a headache for central banks worried about the domestic impact of a strengthening local currency, leading to possible intervention.
Some investors are allocating money towards countries with beaten-up currencies, such as India or Russia, or those with more benign central banks, such as Mexico, that do not have a history of frequent forex intervention.
Currencies whose central banks have either intervened or threatened to intervene since QE3 have been underperforming the US dollar as investors have steered clear.
Read More