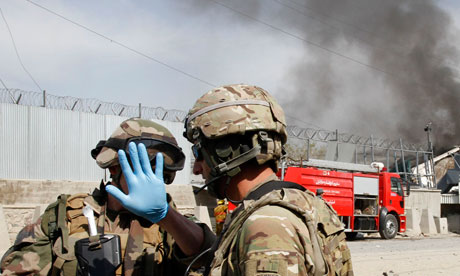 KABUL, Sept. 26 (Xinhua) -- Two soldiers with the NATO-led International Security Assistance Force (ISAF) lost their lives as they came under militants' attack in Afghanistan's eastern region on Wednesday, the alliance confirmed in a statement released here.

"Two International Security Assistance Force service members died following an insurgent attack in eastern Afghanistan today," the statement added.
However, it did not reveal the nationalities of the victims and the exact place of the incident, saying it is ISAF policy to defer casualty identification procedures to the relevant national authorities.
Troops mostly from U.S. have been stationed in the eastern region bordering Pakistan's tribal areas.
So far this year 341 NATO-led ISAF soldiers with 259 of them Americans have been killed in the militancy-plagued Afghanistan.
Source