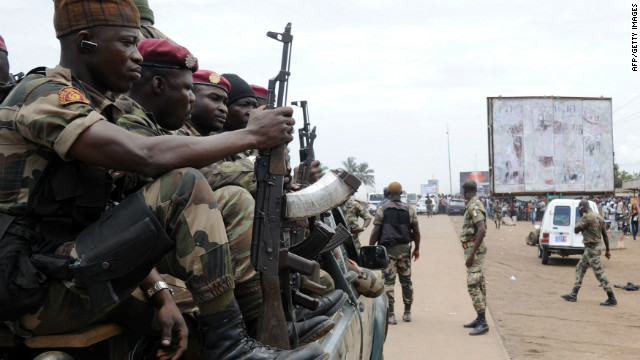 (
CNN) -- Ivory Coast has closed its borders with Ghana after a brazen attack against its security forces left eight people dead, the country's defense minister said.
The attack occurred Thursday and carried into Friday morning when gunmen launched an assault against two police stations and a military post in the coastal town of Port-Bouet.
The border town of Noe also was attacked, said Defense Minister Paul Koffi Koffi. Those responsible then fled to Ghana, though not before five of the gunmen were killed, officials said.
Ivory Coast shares a more than 400-mile border with Ghana, where loyalists to former President Laurent Gbagbo have gone into exile.
Ghana President John Dramani Mahama vowed earlier this month not to allow his country to serve as "back base" to destabilize its neighbor.
Read More