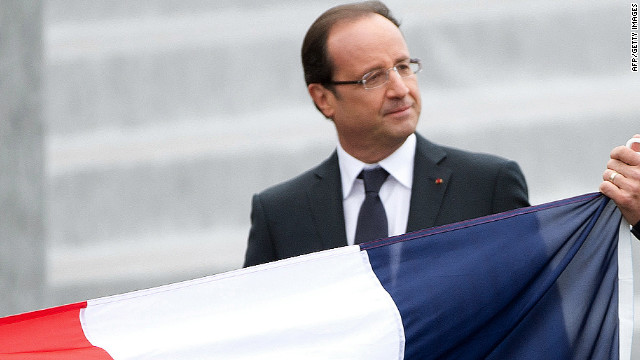 (CNN) -- The announcement was carefully staged and the tone decidedly solemn. When French Prime Minister Jean-Marc Ayrault faced the cameras on Friday morning in Paris, at the Elysee Palace, to divulge President Francois Hollande's first budget, he appropriately talked of a "combat" budget.

The French daily newspaper Libération even commented that "a state of (financial) war had been declared." Having had to find an extra 30 billion euros, notably from the wealthiest taxpayers' pockets, the 2013 French budget has been heralded as the tightest since the Second World War.
France is not used to tightening its belt and this is perhaps precisely why the country is to face a national debt of 91.3% of GDP next year, and why it feels like war today.
Since his election in May, Hollande has repeatedly said that he would break the spiral of debt while safeguarding benefits for those who need it most. A delicate balance, to say the least.
Read More