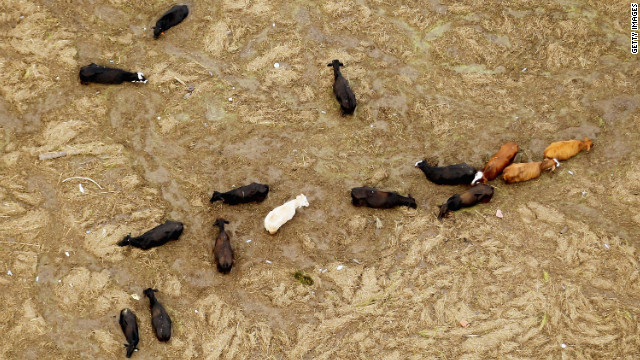 Slidell, Louisiana (CNN) -- Nearly a week after Hurricane Isaac slammed into the Gulf Coast, the effects of the storm were still being felt Monday: From the thousands forced into shelters by flooding to the tens of thousands still living without power in sweltering conditions.
Evacuation orders, most voluntary, remained in place in a number of parishes as authorities grappled with new threats posed by rain swollen rivers and lakes.
In St. Tammany Parish, north of Lake Ponchartrain, authorities were grappling with two potential threats -- one from a weakened lock on a canal and the other from the rain swollen Pearl River.
Parish officials warned people to stay away from the area, even as a mandatory evacuation was lifted after authorities opened the lock to relieve pressure.
Read More