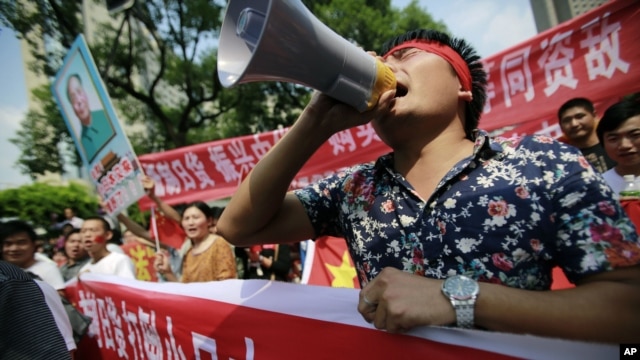 A group of Chinese government ships has entered waters near Japanese-controlled islands in the East China Sea, as a territorial dispute escalates on the sensitive anniversary of Japan's invasion of China.
Japan's Coast Guard says at least 10 surveillance ships were spotted Tuesday near the islands known as Senkaku in Japan and Diaoyu in China. Japanese authorities earlier turned away another Chinese patrol ship near the rocky islets.
Two Japanese activists briefly landed on one the islands Tuesday, prompting an angry response from China's foreign ministry, which called the act a "gravely provocative" violation of Chinese sovereignty.
Read More