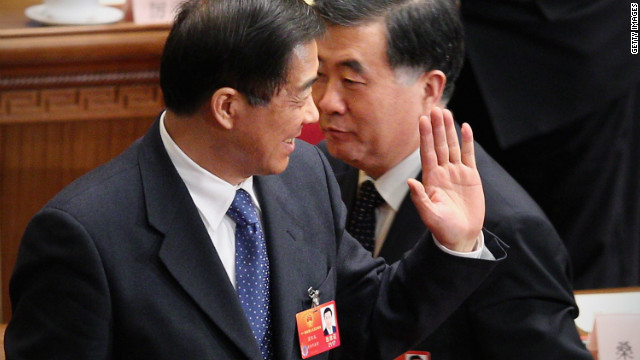 Hong Kong (CNN) -- The disgraced politician at the center of China's biggest political scandal in years has been linked to a criminal act for the first time since he was removed from office, the state-run Xinhua news agency has reported
.
Bo Xilai, who was head of the Communist Party in the southwestern city of Chongqing and once seen as a future president, was reportedly warned by his former right-hand man that his wife was suspected of murder.
The revelation came during this week's trial of Wang Lijun, Bo's former police chief and vice mayor in Chongqing.
In the first official account of the two-day hearing, the court was told that Wang was "angrily rebuked" and slapped on the face by Bo -- who the report referred to as the major official in charge of Chongqing's municipal party committee -- when he revealed his suspicions, Xinhua said.
Read More