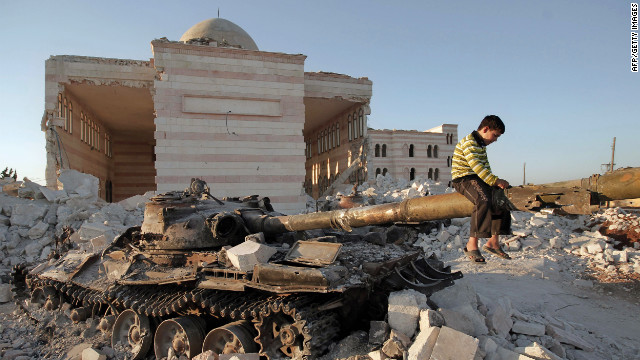 (CNN) -- A standoff loomed Sunday between Syrian rebels and government forces near Aleppo as the battle for control of the most populous city intensified and the regime deployed heavy weapons to drive out the fighters.

Government artillery and helicopter gunships pounded rebel positions, according to opposition activists.
"The buzzing of the warplanes don't stop," said Bashir Al-Hajji, a spokesman for a Free Syrian Army brigade in Aleppo. "But we already started to move forward from the eastern neighborhoods and God willing, the fight will be over soon and we will be victorious."
Al-Hajji said clashes have raged for hours at various spots near the Aleppo city center, including close to the presidential palace. He said he is in the Industrial City of Aleppo, about 15 kilometers (9 miles) from the city of Aleppo, which is the commercial capital.
Rebel fighters said they have surrounded the highest point in Aleppo, where regime forces are holed up.
Read More