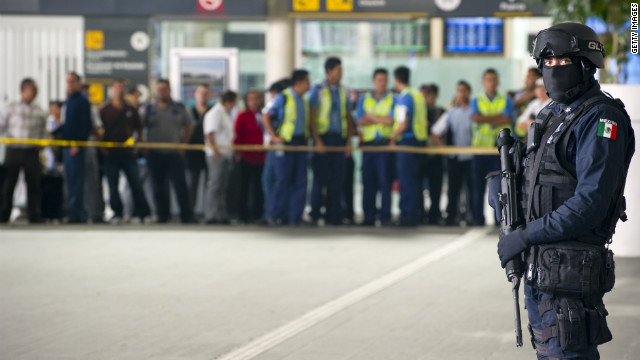 (CNN) -- Mexican authorities have replaced 348 federal police at the country's largest airport after a shootout there left three officers dead.
The officers have been moved from Mexico City's Benito Juarez International Airport to assignments in other states, federal police said in a statement Sunday. They were replaced by officers who went through a "double background check," the statement said.
The reshuffling comes nearly two months after a shooting sent passengers scrambling and left shattered glass on the ground near a food court at the airport.
The shootout occurred when police were moving in to arrest fellow officers suspected of involvement in a drug trafficking ring, authorities have said.
Read More