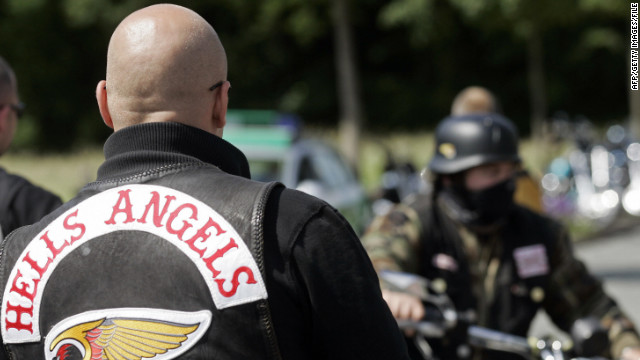 Washington (CNN) -- The Hells Angels are going to court, protesting a federal policy barring the motorcycle club's foreign members from visiting the United States.

In a complaint filed in federal court in Washington, the Hells Angels Motorcycle Corporation, as the group calls itself, said its designation as a "known criminal organization" by the departments of Homeland Security and State violates immigration law and the group's constitutional rights.

Lawyers for the Los Angeles-area-based group describe its membership as composed of loosely associated charters, "made up of motorcycle enthusiasts who have joined to ride motorcycles together, organize social events, fundraisers, parties and motorcycle rallies."

Founded in 1948 in southern California, Hells Angels claim charters in 35 countries: Argentina, Australia, Austria, Belgium, Brazil, Canada, Chile, Croatia, Czech Republic, Denmark, England, Finland, France, Germany, Greece, Holland, Hungary, Iceland, Ireland, Italy, Liechtenstein, Luxembourg, New Zealand, Northern Ireland, Norway, Poland, Portugal, Russia, Spain, Switzerland, South Africa, Sweden, Turkey, the United States and Wales.
The group is asking for a temporary injunction, allowing foreign members to be granted visas to travel to the United States.
Read More