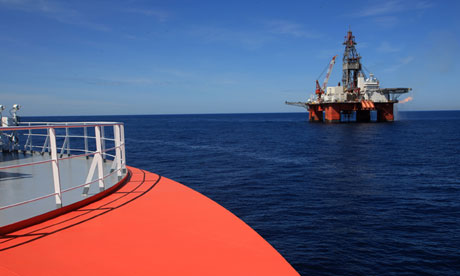 China's foreign ministry has called in a senior US diplomat to express "strong dissatisfaction" at remarks by the US state department raising concerns over tensions in the disputed South China Sea, in the latest political spat between the two countries.
In a statement released late on Saturday, China's foreign ministry said assistant foreign minister Zhang Kunsheng summoned the US embassy's deputy chief of mission Robert Wang to make "serious representations" about the issue.
The state department on Friday said it was monitoring the situation in the seas closely, adding that China's establishing of a military garrison for the area runs "counter to collaborative diplomatic efforts to resolve differences and risk further escalating tensions in the region".
The South China Sea has become Asia's biggest potential military flashpoint as Beijing's sovereignty claim over the huge area has set it against Vietnam and the Philippines as the three countries race to tap possibly huge oil reserves.
Beijing and Washington are already at odds over numerous issues, including the value of China's currency, Tibet and Taiwan.
Read More