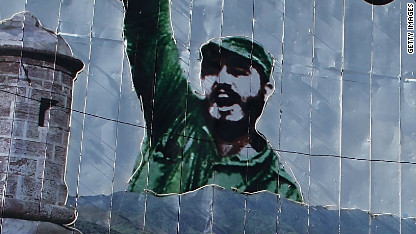 Havana, Cuba (CNN) -- In the nineties a certain joke became very popular in the streets and homes of Cuba. It began with Pepito -- the mischievous boy of our national humor -- and told how his teacher, brandishing a photo of the U.S. president, launches into a harsh diatribe against him.
"The man you see here is the cause of all our problems, he has plunged this island into shortages and destroyed our productivity, he is responsible for the lack of food and the collapse of public transport," the teacher says.
After these fierce accusations the teacher points to the face in the photo and asks her most wayward student, "Do you know who this is?" Smiling, Pepito replies, "Oh yes ... I know him, it's just that without his beard I didn't recognize him."
The joke reflects, to a large measure, the polarization of national opinion with regard to our economic difficulties and the restrictions on citizens' rights that characterize the current Cuban system. While the official discourse points to the United States as the source of our greatest problems, many others see the Plaza of the Revolution itself as the root of all the failures of the last 53 years.
Read More