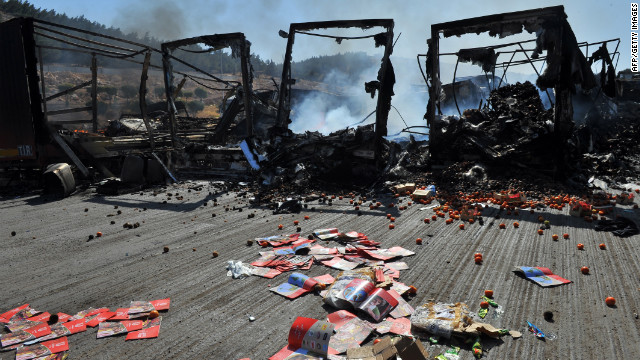 (CNN) -- The United Nations' secretary-general slammed Syrian President Bashar al-Assad's regime Saturday, saying the government "has manifestly failed to protect civilians" and the fighting "is destroying the country."
"The situation in Syria is rapidly deteriorating," Ban Ki-moon said during a visit to Croatia. "As fighting intensifies across the country, including in the capital, the suffering gets worse. I am deeply distressed by the rising death toll, and the growing number of people who have been forced to flee their homes within the country and across the borders."
Battles are raging in Damascus and a range of hotspots across the nation, and unrest is flaring in the Kurdish region. A fierce crackdown launched by the Syrian government against protesters starting in March 2011 has morphed into a nationwide uprising against the regime.
Read More