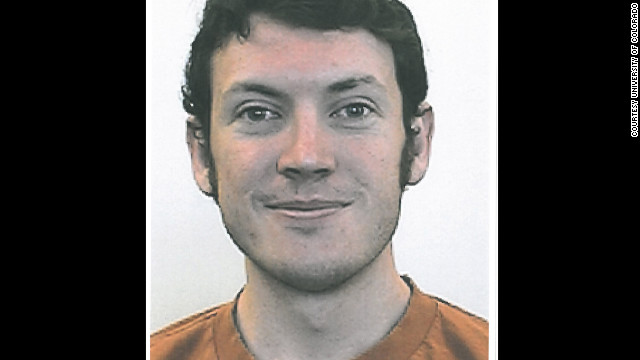 (CNN) -- The man police say opened fire inside a crowded Colorado movie theater may have been planning the attack for months, the local police chief told reporters Saturday.
Suspect James E. Holmes, 24, is accused of killing 12 people and wounding 58 in the suburban Denver community of Aurora. He is also alleged to have rigged his apartment with booby traps so that whoever entered it would be seriously hurt or killed.
Holmes received a high volume of deliveries over the past four months to both his home and work addresses, which police believe begins to explain how he got his hands on some of the materials used in the attack and those found at his apartment, said Aurora Police Chief Daniel Oates.
"What we're seeing here is evidence of, I think, some calculation and deliberation," he said. "We have the evidence of a deliberative process to commit this assault, and we have the evidence of a deliberative process in his mind to attack whoever opened the door of his apartment."
"Make no mistake," said Oates, "this apartment was designed ... to kill."
Read More