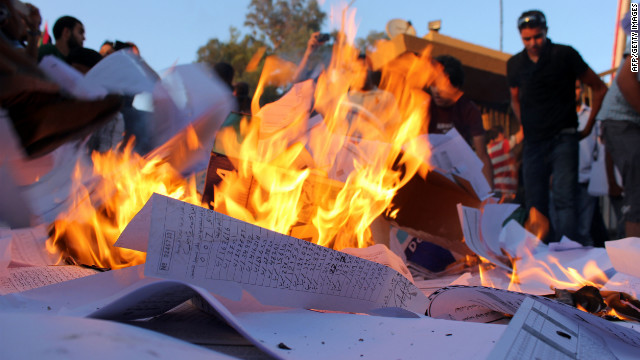 Tripoli, Libya (CNN) -- Thousands of demonstrators took to the streets of the eastern city of Benghazi Monday night and vowed to remain in the city's Liberation, or Tahrir, Square until this weekend's national elections, the official Libyan Arab News Agency (LANA) reported.
Many said they will not allow anyone to disrupt the day many Libyans have awaited for more than four decades and are prepared, if need be, to sacrifice their lives to protect the polling centers against saboteurs.
LANA said the demonstrators were condemning an incident on Sunday in which dozens of unarmed pro-federalism demonstrators attacked the electoral commission's headquarters in Benghazi, ransacking the building and taking out computers.
Read More