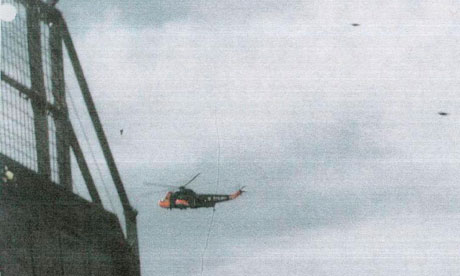 Most intelligence officers were deeply sceptical about UFOs but saw the need to cover all bases.
Britain's defence intelligence agency considered the possibility of alien craft visiting Earth and asked "UFO desk officers" to monitor any potential threat from outer space, hitherto top secret documents released on Thursday show.
Thousands of pages of highly classified files document how officials in the Ministry of Defence were worried they would be accused by the public of not taking UFOs seriously enough, and how some thought there really could be someone out there. "It was important to appreciate that what is scientific 'fact' today may not be true tomorrow," a defence intelligence officer warned in August 1993.
He pointed out: "It was only a few hundred years ago that 'scientists' believed that the Earth was the centre of the universe." He added: "It was generally agreed until early this century that the atom could not be split."
Sightings of alleged UFOs could be explained by very strange-shaped clouds, ball lightning, or US "black" (secret project) aircraft, the unidentified official suggested.
"If the sightings are of devices not of the Earth, then their purpose needs to be established as a matter of priority. There had been no apparently hostile intent and other possibilities are one, military reconnaissance; two, scientific; three, tourism."
The clearly frustrated intelligence official observed that the MoD might have taken the prospect more seriously if UFOs had "a red star painted on them", a reference to the Soviet Union.
Read More