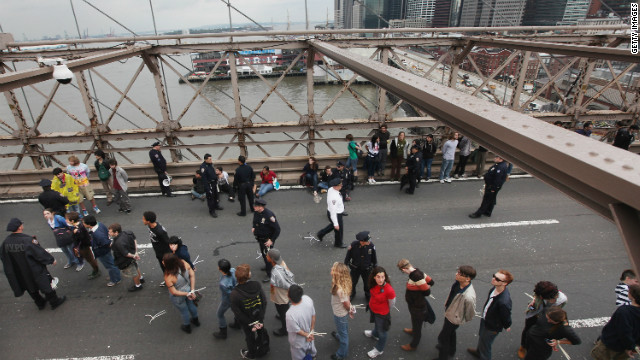 (CNN) -- You probably think your tweets aren't of any interest to the government. After all, most 140-character posts are public, often detailing nothing more interesting than snarky jokes or links to adorable cat videos on YouTube.
However, courts are increasingly subpoenaing Twitter for data on its users that can be used in criminal and civil cases.
That's what happened to editor Malcolm Harris. On Monday, New York Criminal Court Judge Matthew A. Sciarrino ordered Twitter to turn over Harris' tweets and data from a three-and-a-half-month period, striking down the company's request to quash a subpoena from the Manhattan district attorney.
Twitter claimed that complying with the request would violate United States privacy laws.
The case itself is over a minor charge that normally wouldn't draw much attention. Brooklyn resident Harris was arrested along with 700 other people during an Occupy Wall Street march on the Brooklyn Bridge's roadway on October 1, 2011, and charged with disorderly conduct.
Read More