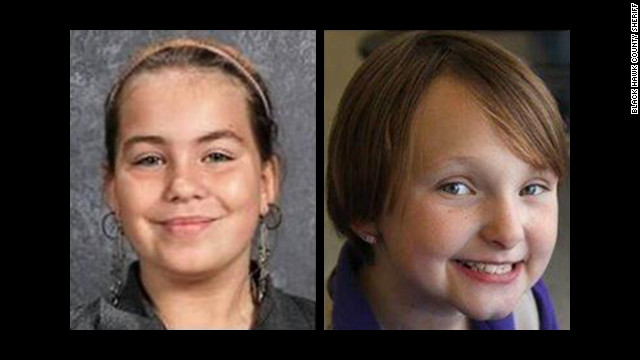 (CNN) -- Authorities investigating the disappearance of two young girls in Iowa said Saturday that they believe them to still be alive.
Lyric Cook, 10, and her cousin Elizabeth Collins, 8, were last seen by their grandmother more than a week ago when they left on a bike ride.
"We believe these girls are alive and we are not discouraged by the passage of time since their disappearance," FBI spokeswoman Sandy Breault told reporters in Evansdale, Iowa.
She declined to discuss exactly what evidence investigators might have that pushed them toward that conclusion. Breault said she believes someone knows something, and she urged anyone with information to step forward.
A $50,000 reward is being offered for information leading to the successful recovery of the girls and the prosecution of the person, or people, responsible, she said.
Read More