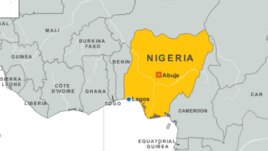 Gunmen in northern Nigeria opened fire at a mass burial on Sunday, killing more than 20 people, including two politicians.
The politicians "went for the burial, and then gunmen were there, and then they killed them," said Hafsat Baba, the national women's leader for the political party Action Congress of Nigeria.
The two politicians who were killed, Senator Gyang Dantong and the Majority Leader of the Plateau State Assembly, Gyang Fulani, were attending the burial of about 50 who had been shot dead by armed gangs in two villages near Jos on Saturday.
The Kaduna-based Baba said there are reports that different ethnic groups are blaming each other for the violence. There is tension in the region between Muslim Fulani herdsman and Birom agriculturalists. Though authorities suspect the gunmen were Fulani, the Fulani have accused local security forces.
Read More