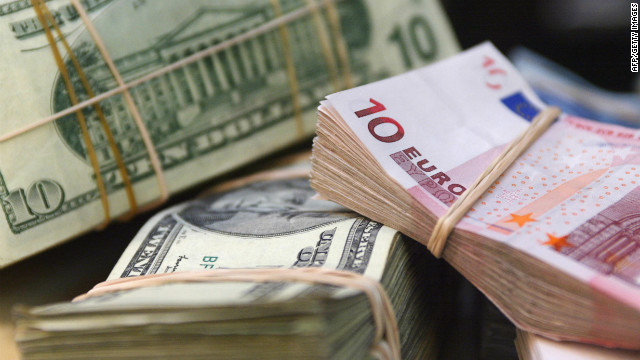 (Financial Times) -- Eurozone banks have retreated dramatically from the US over the five years since the financial crisis began, cutting their assets in the country by more than a third, according to a Financial Times analysis of Federal Reserve data.
Bank failures, asset writedowns and the sale of loans and businesses have sent US assets of eurozone banks tumbling by $540bn from their $1.51tn peak in September 2007.
Eurozone banks have also come under pressure from regulators to boost capital ratios, with many choosing to shrink their US business because dollar funding has been harder to come by.
US assets held by eurozone banks stood at $973bn as of March this year, according to the most recent Fed data, the lowest amount since 2005.
"It's very pronounced against five years ago," said Doug Landy, partner and head of the US financial services regulatory practice at law firm Allen & Overy. "It's more like a return to what the [European] banks looked like 10 or 20 years ago, when their balance sheets were more modest and much more plain vanilla."
Read More