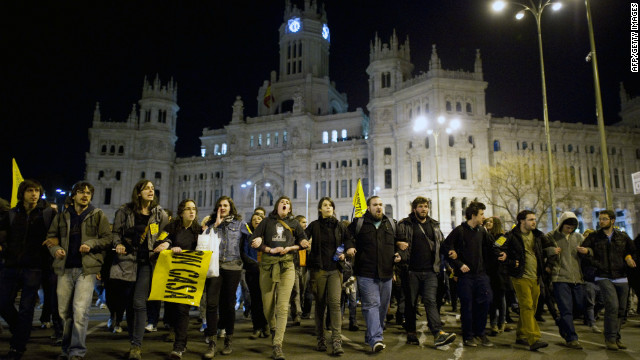 (CNN) -- How big is the financial hole? This is the main question among Spaniards nowadays. They want to know how much money Bankia, the country's fourth-largest bank, needs.
Bankia was created in 2010, a result of the merger of seven small entities including Caja Madrid and Bancaja.
Such cajas -- regional savings banks with board members appointed by the local authorities -- devoted part of their profits to social purposes within their areas. They fell into enormous debt due to their investments in infrastructure, and thousands of houses which were never sold.
Read More