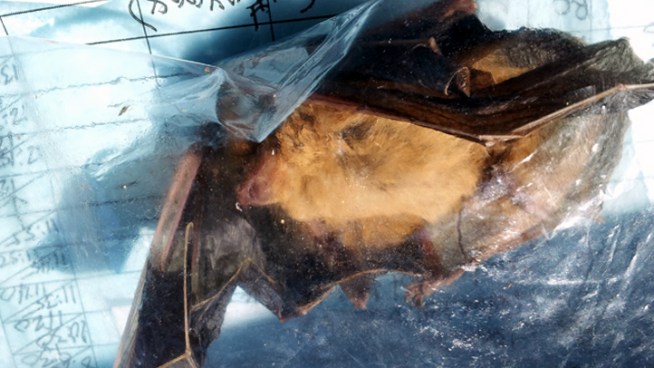 A bat discovered last week tested positive for rabies, officials say
The discovery of a dead bat in Riverside County Tuesday afternoon brought the number of recent dead bat incidents in the region to three, a string that officials called uncommon but not an immediate cause for concern.
"It's not unusual to see bats in this area, but what is unique is when you find a bat in the daytime," said John Welsh, spokesman for the Department of Animal Services. "Most times, if you see a bat in the daytime, or if it's on the sidewalk, something's wrong with it. In most cases, it's dead, but in some cases, it's sick."
An employee at Highgrove Elementary School found a dead bat on the school's playground Tuesday, and two similar dead bat cases were reported last week, Welsh said.
Several reports of dead bats have also surfaced in San Bernardino County in recent weeks, Welsh said, adding that this particular species of bats -- known as "Mexican free-tailed bats" -- are prevalent in Southern California.
Read More