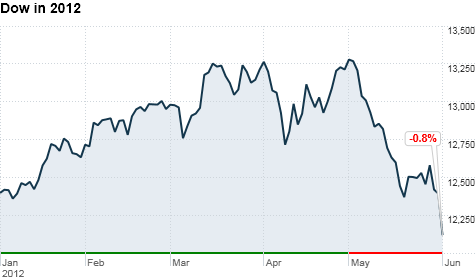 NEW YORK (CNNMoney) -- Wall Street suffered its bloodiest day of the year Friday as U.S. stocks sank more than 2% following an ugly jobs report. The Dow erased all its gains for the year, and the S&P 500 and Nasdaq moved into correction territory, down more than 10% from the year's highs.
The sell-off was broad, with all 30 Dow components ending in the red, and 97% of the S&P 500 closing lower.
As jittery investors fled stocks, they plowed into the safety of U.S. government debt, pushing the yields on the 10-year Treasury note and the 30-year Treasury bond to fresh record lows.
Read More